Small Business Awards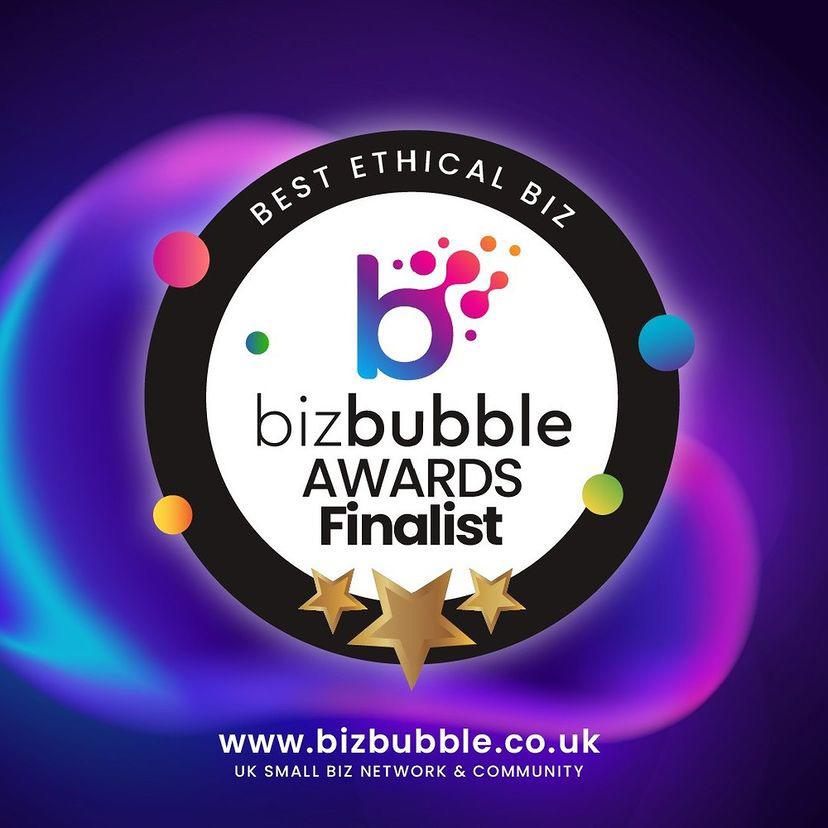 So last week a very exciting thing happened! We were shortlisted as a FINALIST for the Bizbubble 2022 small business awards in the Best Ethical Biz category. We're absolutely thrilled to have made it this far in these amazing awards that celebrate small businesses across a huge range of industries.
The results are announced tomorrow, but whether we win or not, this is a huge achievement for us, and for ethical businesses across the country. Small business awards are such an amazing and positive thing, and we love Bizbubble for including an Ethical Business category, for recognising what an important and growing industry this is! So for us it's a win either way!